| | |
| --- | --- |
| | |
| GMC Yukon XL | Chevrolet Suburban |
Deciding Between the Popular SUVs for Every Adventure: The 2021 GMC Yukon XL VS The 2021 Chevrolet Suburban
Large SUVs are some of the most popular models for families and drivers who like to adventure. Our team wants to give you a closer look at everything that the 2021 GMC Yukon XL can offer and how it can be the model that you want in your driveway. The 2021 GMC Yukon XL has been a model at the top of its class, and we are excited to show you each of the advances that the newest model year can come with.
A strong competitor for the 2021 GMC Yukon XL is the 2021 Chevrolet Suburban. As another popular option in this class, many drivers have chosen it as their own. We want to give you a good look at each of these models, pointing out their similarities and differences so that you can decide which of these is the one that you'll want in your driveway. Our team has put a head-to-head comparison together to help you feel confident with the one that you add to your life.
We encourage you to reach out to our team with any questions that you might have, allowing you to be certain of the trim, features, and capabilities that you want in your life. Our team looks forward to hearing from you soon to give you the closest possible look at the SUV that you will choose for your family.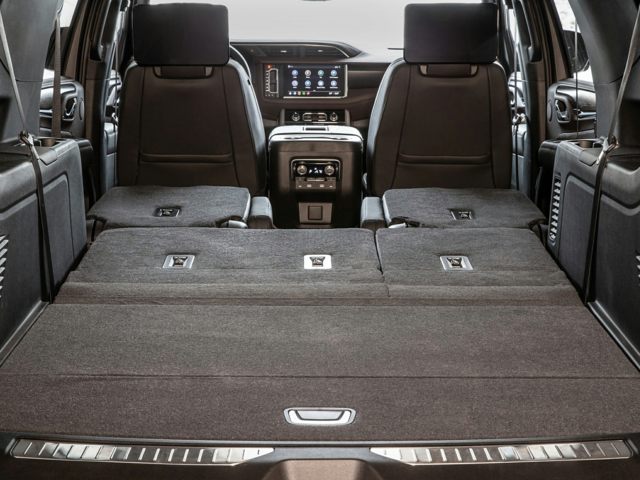 2021 GMC Yukon XL vs 2021 Chevrolet Suburban
The 2021 GMC Yukon XL has a more sophisticated styling than the 2021 Chevrolet Suburban does, allowing you to stand out from the sea of bland SUV options that are out there.
Both models come with an adjustable air ride suspension to raise and lower your SUV to get the same performance you'll want and to help with any conditions that you need to travel through.
The Denali trim of the 2021 GMC Yukon XL comes with trim-specific badging, features, and capabilities while there are no trims of the 2021 Chevrolet Suburban that offer comparable styling features.
Advanced connectivity features like wireless Apple CarPlay® and Android Auto™ comes equipped on both models, giving you access to the feature and options that you could need for the road ahead.
Innovative safety features come equipped. They are available on both models, making sure you and your family will feel confident on any packed road or congested highway that the road trip comes across.
A cavernous interior can be found for both models, offering over 144 cubic feet of cargo space to ensure you will be able to fit everything that you need for every drive that you have planned. Even if you keep the seats upright, you'll have up to 41.5 cubic feet of cargo space.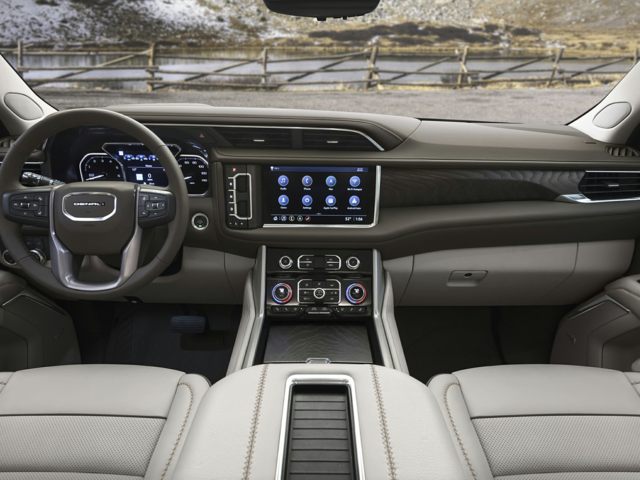 Each seat of the 2021 GMC Yukon XL and the 2021 Chevrolet Suburban offers enough space to keep your passengers comfortable, no matter which row of seats you sit in.
While monitoring each wheel independently, the Magnetic Ride Control system adjusts the vertical suspension to keep you feeling confident getting over any obstacle and giving you the performance you need.
A variety of powerful engine options helps these models keep you entertained during the time that you spend behind the wheel.
Two-wheel drive and four-wheel drive can give you the best control no matter what terrain or conditions you drive through, and each model has access to these options.