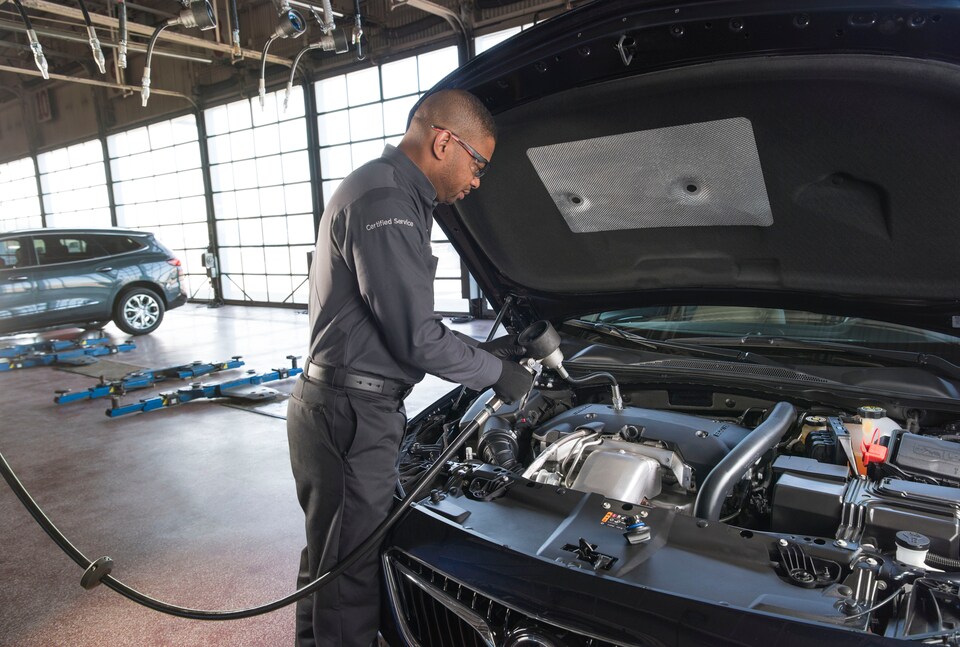 Do you want to maintain the dependable performance of your truck or SUV? Then servicing with a team of experts is the best choice.
Coming to Darrell Waltrip Buick GMC provides a team of professional service technicians that know the details of every Buick and GMC. Coming to our Nashville dealership will show you why we're a trusted source for routine service and repairs.
We'll give you a quick look at our service center and what it can do, but we encourage you to reach out to our team with any specific questions about servicing your vehicle!
Hours
Monday

9:00 am - 8:00 pm

Tuesday

9:00 am - 8:00 pm

Wednesday

9:00 am - 8:00 pm

Thursday

9:00 am - 8:00 pm

Friday

9:00 am - 8:00 pm

Saturday

9:00 am - 8:00 pm

Sunday

12:00 pm - 6:00 pm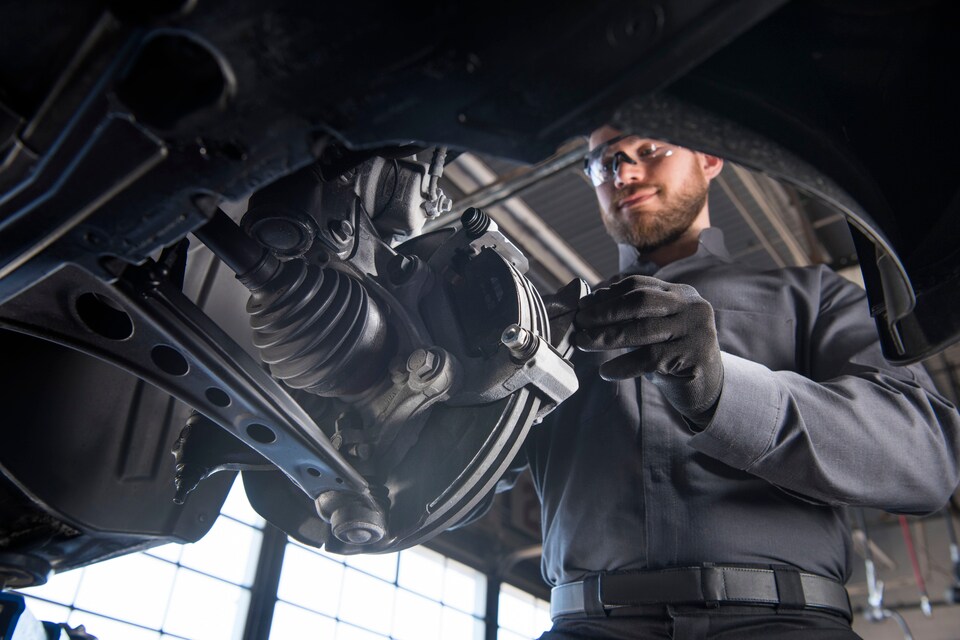 Routine Maintenance Keeps Your Vehicle Running Its Best
Vehicle maintenance near Nashville will keep your vehicle running like it is brand new. There are a few key components to routine maintenance that our team can help with! Common service appointments include:
Oil Changes
Getting your oil changed will prevent issues like overheating. Engine oil keeps important components lubricated and helps keep your engine clean. Buick oil changes can be as often as 7,500 miles, but you can find a more accurate distance in your owner's manual or by contacting one of our service experts.


Tire Inspections
Tires are in constant contact with the ground, which means they'll wear down whenever you drive. Worn tires don't hold onto the pavement as well as they should and can lead to safety issues. Our team will check your tires for signs of damage, properly inflate them, and let you know how much life is left in them.
Brake Work
Brakes are essential for vehicle safety. Buick and GMC brake inspections give our team a complete overview of your braking system to see if anything needs to be replaced. Our brake work will keep your vehicle responsive to pressing the pedal, instilling a sense of confidence in your Nashville driving experience.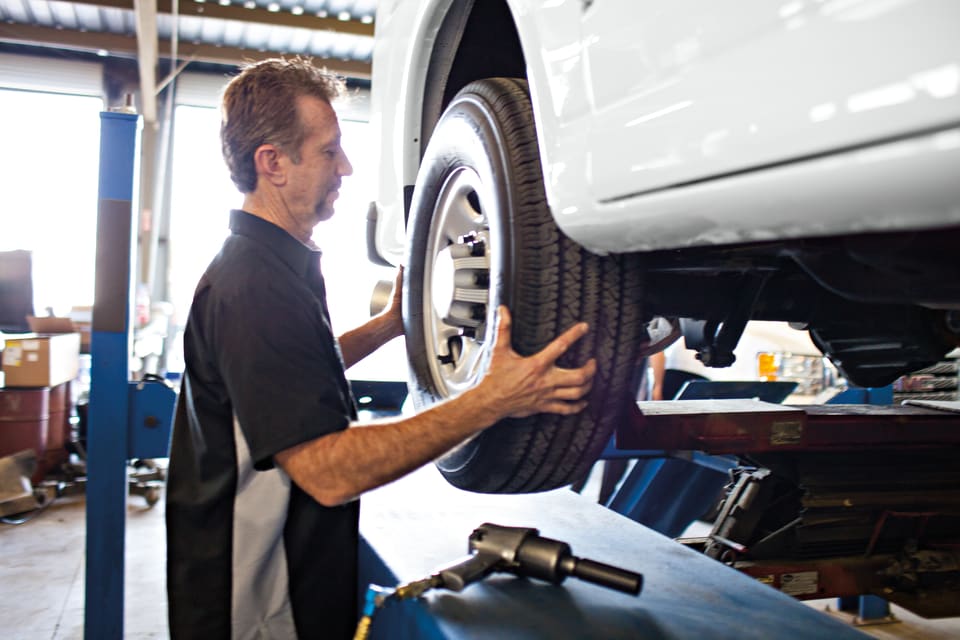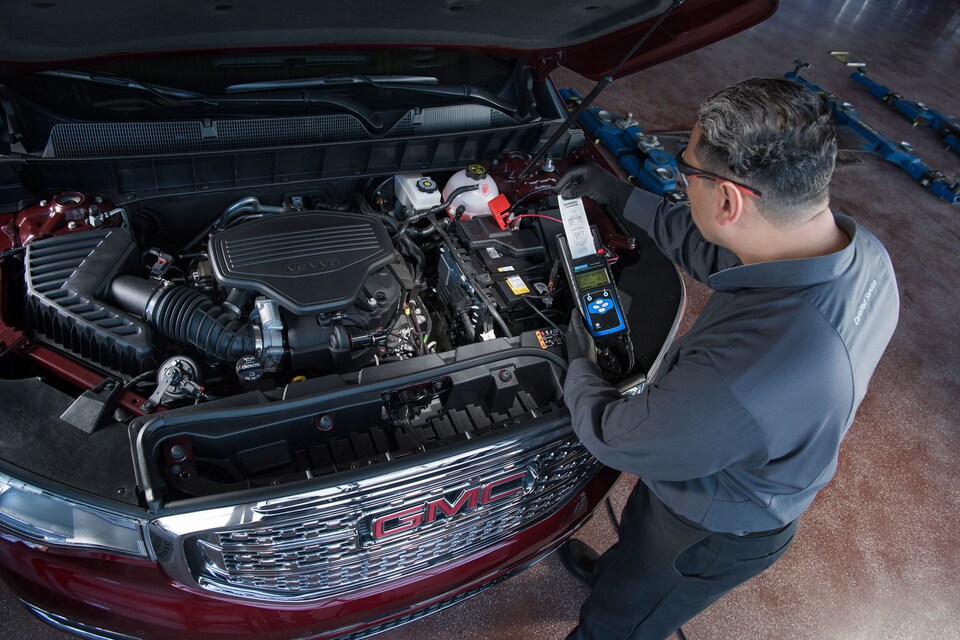 Why to Service with Darrell Waltrip Buick GMC
We only use genuine Buick or GMC parts in our repairs. Choosing Buick auto parts near Nashville, TN ensures your vehicle will always perform how it was intended. Aftermarket parts from other auto shops might be easier to come by but might not be a perfect fit or haven't been tested as thoroughly as a genuine part.
Our team of factory-trained technicians has access to the most advanced tools to work on your vehicle. Bringing you Buick Enclave or Encore to our dealership means the work will be done efficiently, posing little interruption to your daily life.
Be sure to schedule your service online for the most convenient way to find the appointment you need!
Service Specials to Make it Easier to Get the Work You Need
Our service specials highlight some of the most popular work you could need. The rotating selection of specials makes GMC servicing for the Acadia, Yukon, Sierra, or Terrain our best possible value. These specials cover some of the genuine parts and accessories and your repairs. Don't hesitate when it comes to caring for your vehicle, be sure to reach out to our team as soon as you notice an issue!
Still Have Servicing Questions? Contact Our Team Today for Answers!
Call, email, or visit our Franklin, TN dealership near Nashville to learn more about what we can do for you. We're always happy to hear from you and ensure you can find the work you need. Whether it's a servicing question, scheduling an appointment, or any other question about your vehicle, we encourage you to reach out!